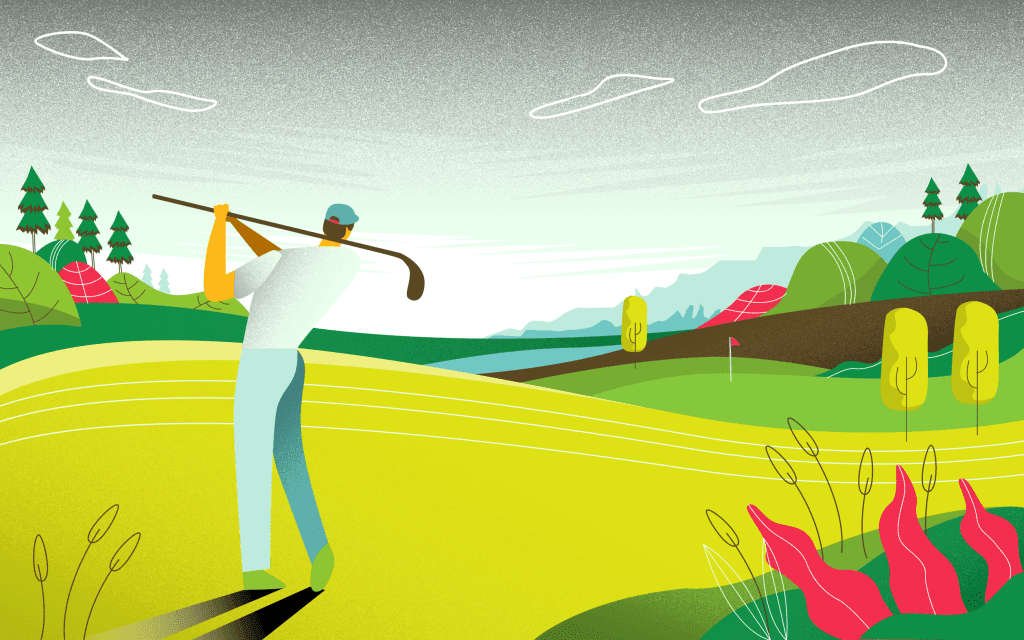 How Much Does A Home Golf Simulator Cost?
Disclosure: We may get a small commission when you shop by clicking on the links on our site. This is at no additional cost to you. Learn more.
Do you want to be able to practice your golf game all year long? If so, then a home golf simulator may be the perfect purchase for you. But the prices and features of all the options available on the market can vary a LOT! In this blog post, we will break down all the parts required to make a home golf simulator and discuss the price of each of them.
We will also put together packages for 3 price ranges: affordable, mid-range and high-end. The best thing about this is you can mix and match any of these components according to your needs. Let's jump right in and get building!
At TotallyEngolfed, we absolutely love using golf simulators on those rainy, cold days that prevent us from being out on the golf course. But we understand that buying a golf simulator can be a little confusing based on the choices of brands, features and prices.
---
Golf Simulator Package Components
---
Golf simulators consist of a variety of components that combine to create a realistic golfing experience. The space needed will vary depending on the type and size, but an average range is about 300 square feet (27 meters). The price for these systems also ranges widely from $2000 to upwards of $100 000 with various factors such as power requirements, desired features, and location.
The following are the basic components for a golf simulator:
Launch monitor
The launch monitor is a sensor that measures the speed and angle of your golf swing, you need one for virtual putting because it uses these measurements to create accurate putts. Launch monitors include some basic data like club head speed, ball spin rate and the angle of your swing.
Launch monitors come with a free online scorecard service that will track all your stats and show you where to improve.
Software
Golf simulator software creates both the golf courses and all their features. The software also records your scores, displays instructions on how to fix mistakes [1] and tells you when it's time for a break.
Software is important because not only does it make up what you see but it controls everything that happens in game such as wind speed, ball flight path or even sound effects.
Hitting Mat
A hitting mat is absolutely essential to the game. This is where you'll practice and perfect your swing, as well as simulate a more realistic golfing experience. This is what will convert your home or garage into a realistic golf course.
Net
Nets are another component that is a must and these can vary greatly in cost. You can get a net for as little as $40 new, but you should expect to spend around $150 if you want a quality product that will last.
Projector (Optional if you want to be able to play at a virtual golf course)
A projector is what projects images onto screens like impact screens above so they look realistic enough to simulate actually playing in person. If you want to play at virtual golf courses like Pebble Beach or St Andrews, then you're going to need a projector of great quality.
Impact screen (Optional if you want to be able to play at a virtual golf course)
This screen is what your projector will project the golf course on and on which you will take your shots. These screens have to endure your high impact shots and they can't let any light through. These have to be high-quality to last a long time after facing the brunt of your shots over long periods of time.
Computer (optional if using software that works on a tablet or phone)
A computer is what will be used to run the software you'll use for virtual golf. The computer can also be an optional purchase if you plan on using your tablet or phone as a controller and that works with the software of your choice.
Each of these components has a lot of price variation depending on what features they offer. Let's look at each of these components in detail and see what it actually costs.
---
How much does a golf simulator cost?
---
A golf simulator cost can start around $2500 for a basic model. However, the price can go up into the tens of thousands depending on what features you want in your home game room and how much technology you're looking for. The more expensive models are likely going to have better resolution and graphics than cheaper ones with less sophisticated hardware. Let's look into 3 ranges and see how you can put together your home simulator based on these. (Click on which ever price range you are interested in, in case you don't want to read about the others. However, we would recommend reading all the 3 options to learn more about what kind of features each of them offers.)
---
Building a High-end Golf Simulator Package
---
Uneekor EYE XO Launch Monitor
The Uneekor Launch Monitor is an excellent high-end pick that packs in 2 cameras capable of measuring thousands of frames per second alongside Club and Swing OPTIX photographic validation technology. Together, they allow for incredibly precise swing measurements, real-time data, and replays of ball strikes so you can refine your game. The built-in non-marking ball technology means you can use any brand or type without markings ruining the footage captured by the monitor's camera(s).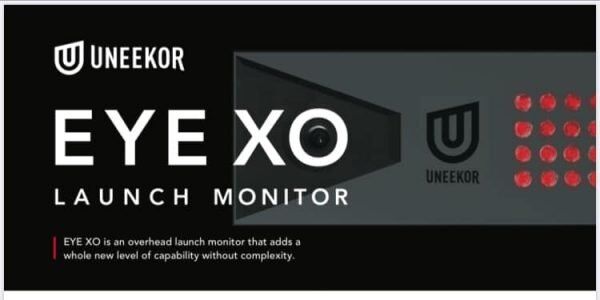 ---
TGC 2019: Best Premium Software
The software has a great course creator to help you get started. It also comes with an online library that lets users produce their content and have it rated so they can find the best of what's out there in its 100,000+ selection. There is even more metagaming depth thanks to career mode where players create profiles about themselves including name, age, location…etc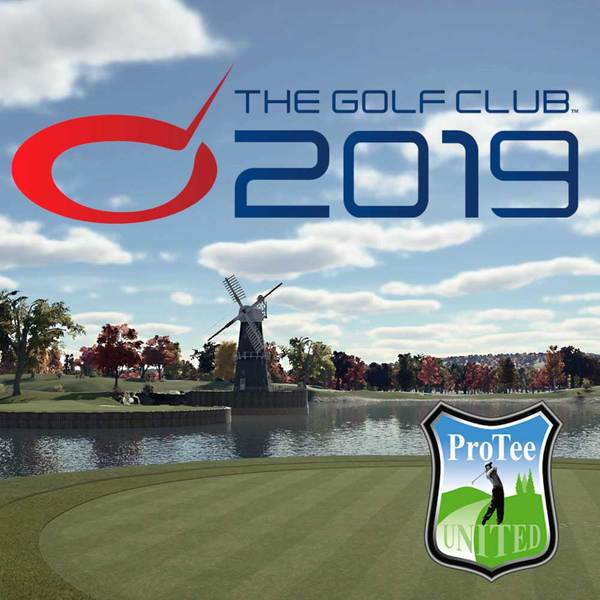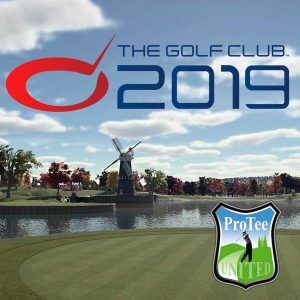 ---
HomeCourse Pro Retractable Golf Simulator Screen
The HomeCourse Pro is the ultimate golf simulator screen. The retractable design means that it can be setup without dominating your space, and also ensures durability with Ballistic-Grade material!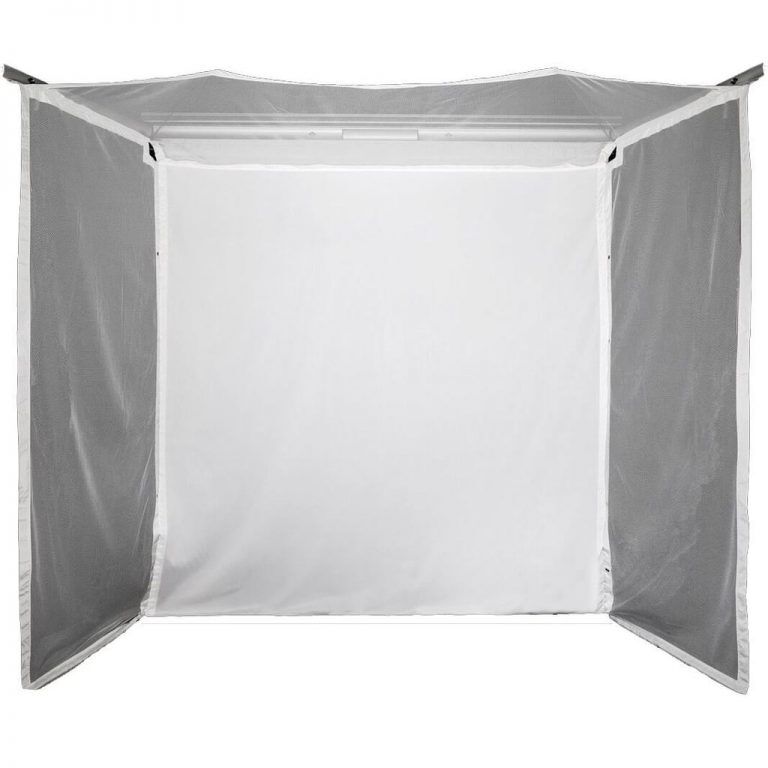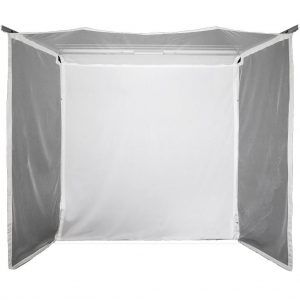 ---
Optoma CinemaX P1
The Optoma CinemaX P1 offers 4K Ultra HD resolution, along with a super bright 3000 lumens output. This clarity is possible because of its high dynamic contrast range; it automatically enhances tone and color in bright rooms for optimal viewing experience. It also features accentualizer to bump up image sharpness gloss, or shade as needed without compromising screen quality.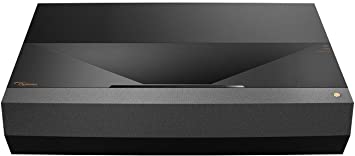 ---
Fiberbuilt 10'' x 16' Double-Hitting Combo Mat
This mat is made from a proprietary Fiberbuilt grass which can stand up to over 300,000 swings before it starts showing any damage. It also works as an excellent putting green because of its realistic check and roll. Not only that but this mat also offers realistic check and roll – a great way to work on aspects of your game like putting.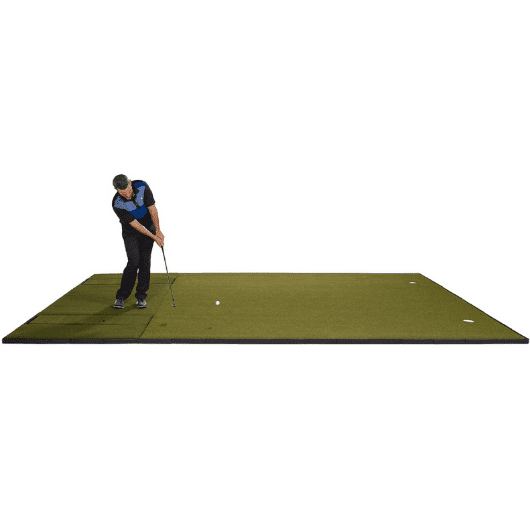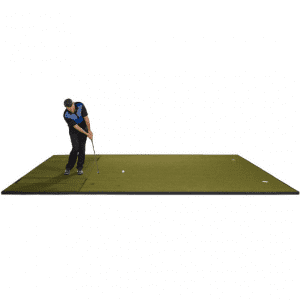 ---
The Net Return Pro Series XL Golf Net
Net Return is the best golf simulator net manufacturer out there, and this high-quality product has all of your bases covered. You can assemble it in just 15 minutes – which is impressive considering how big this thing really is! It's perfect for longer flight distances too. And with a 250,000 shot guarantee attached to it you're guaranteed not only quality but also value as well…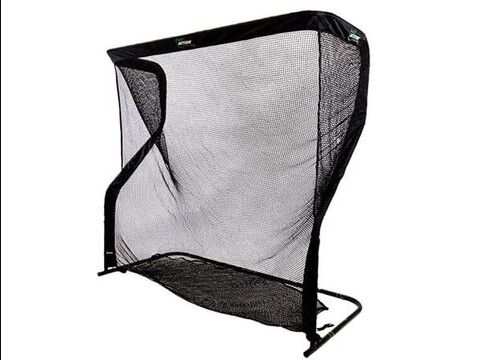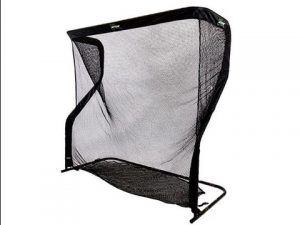 ---
CYBERPOWERPC Gamer Supreme Liquid Cool
Designed for the die-hard gamer, this computer is decked out with all of the latest in hardware. With a 9th gen Intel Core i7 processor and an NVIDIA GeForce RTX 20 Series [2] graphics card coupled with liquid cooling technology so you can push it to its limits without risking overheating, this machine will have no problems playing any game at ultra-high settings or resolutions.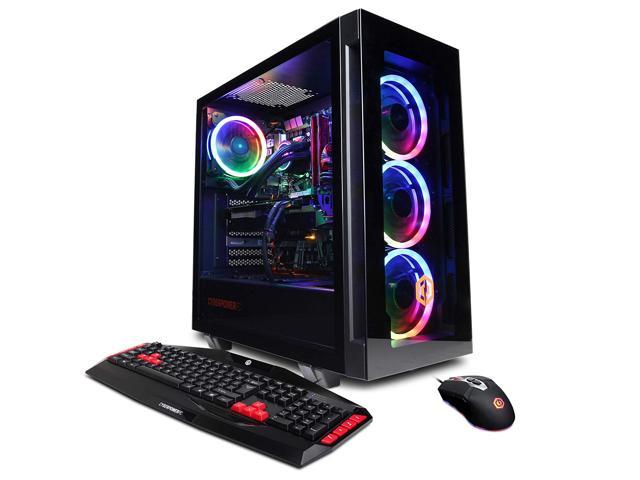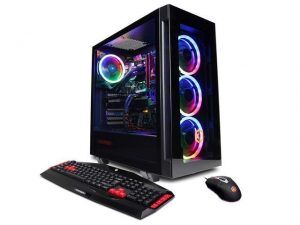 Total Cost
The total cost of a high-end golf simulator is as follows:
---
Building a Mid-range Golf Simulator Package
---
SkyTrak Launch Monitor
Imagine being able to follow the flight of your golf ball on an app with pinpoint accuracy and at a surprisingly economical price. That is precisely what this SkyTrak does for you, measuring shot shape, angle, spin rate and distance without sacrificing too much in performance. We found it accurate within 1-2 yards despite its inexpensive price tag with only the occasional misread.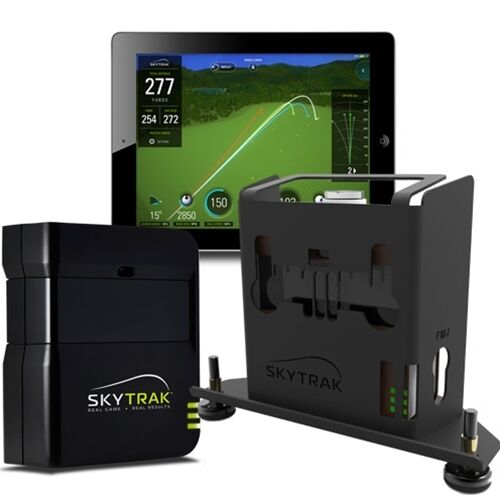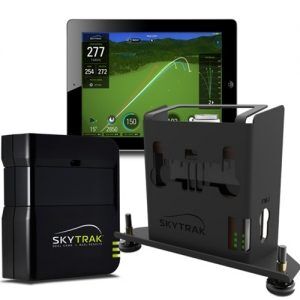 ---
OptiShot2
The Optishot2 software is a middle-of-the road option that can save you money on other essential golfing gear like nets and launch monitors. The courses are all accurately rendered, but the graphics are dated so it may not be as immersive for users who enjoy games with more modern technology.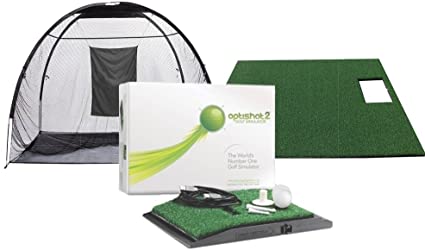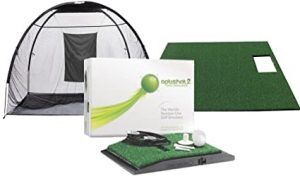 ---
High-Quality Impact Screen
High-Quality Impact Screen's easy to put up and take down. The material absorbs ball impact, reduces sound, and is a low-noise option. Double sided screen so you don't have to worry about one side getting damaged or stained from all those stray balls that fly through the air during practice sessions. Just flip it, and its as good as new!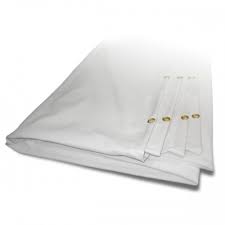 ---
ViewSonic Projector
The ViewSonic is a midrange model, but it offers the same features as more expensive models. It has ultra short-throw technology that can produce larger images from shorter distances with RGB color wheel to deliver the best possible image.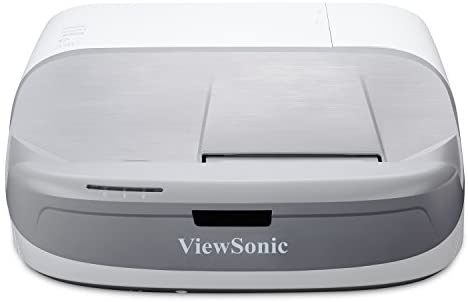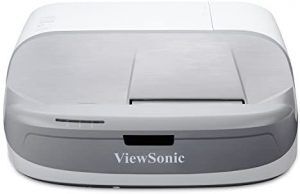 ---
TrueStrike Academy Golf Mat
The TrueStrike Academy Golf Mat is an excellent fit for home simulators that have a center hitting position, and we felt like it was one of the more authentic hitting experiences we've had. The mat's "ruckable" top surface and gel-filled divot simulate subsurface make this product stand out from others on the market.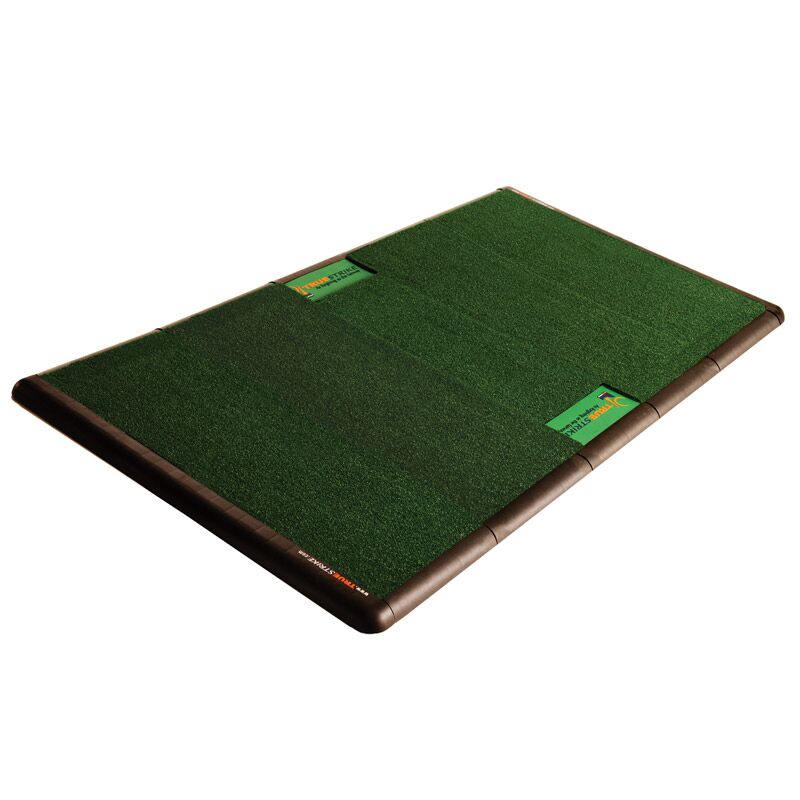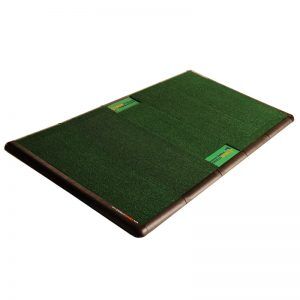 ---
Cimarron Swing Master Golf Net and Frame
This Cimarron net is great product to save money on without sacrificing quality. The ball automatically rolls back after every hit, which means you don't have to worry about chasing down your balls – the net does it all! This surface can be used both indoors or outdoors and it has a sturdy steel frame for the net.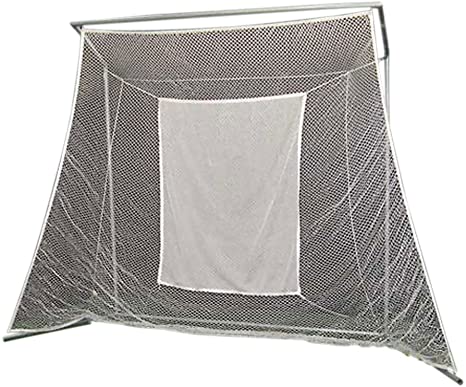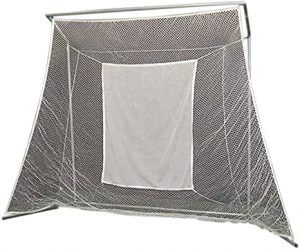 ---
Skytech Shiva Gaming PC
Skytech is a fast, sleek PC that will blow you away. With the latest Windows 10 operating system and an NVIDIA Geforce RTX 3070 for gaming power, Skytech may be just what you're looking for in your next purchase! This powerful machine comes with 1 year warranty on parts and labor plus lifetime free technical support to make sure it's as flawless as can be from day one of installation.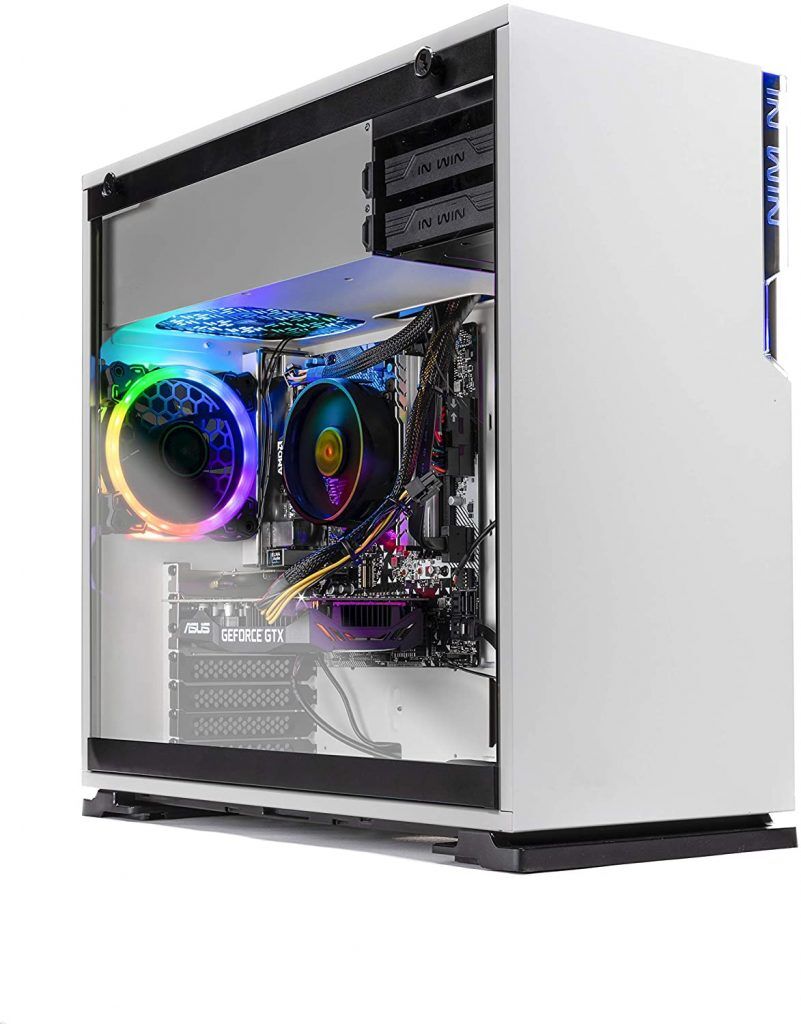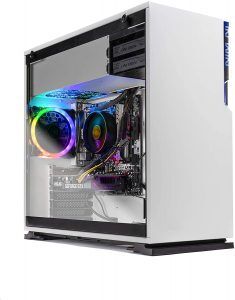 Total Cost
The total cost of a high-end golf simulator is as follows:
---
Building a Budget/Affordable Golf Simulator Package
---
Flightscope Mevo Launch Monitor
If you want to keep your home golf simulator cost on the lower end, this is a budget pick that still performs well. With its companion app and video recording capabilities, it's perfect for reviewing swings while tracking stats like distance and power. On the down side of things, occasionally there are moments where the app failed to display the stats.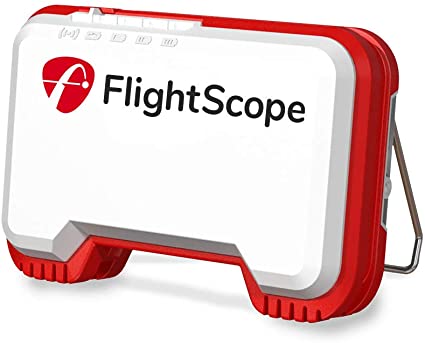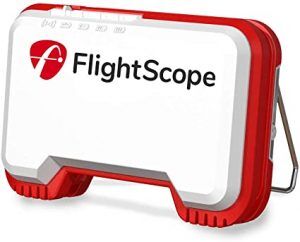 ---
ProTee Play
ProTee Play offers golf in a variety of fun ways. You can do quail hunting, putt through an obstacle course, or even fight zombies with your clubs! It provides kids and beginners the chance to learn about golf by working on their accuracy and putting skills while having loads of fun at the same time. However, if you are looking for a complete golfing experience, do not pick this.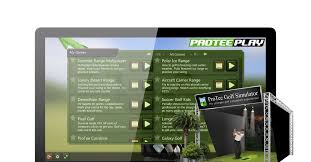 ---
ProScreens 96" x 96"
This screen is made of durable nylon webbing that's designed to take the full impact of a golf ball—a feature not found in most other screens. It has a crisp image at a very affordable price. However, you may want to use soft balls, because we discovered it was less durable than alternatives.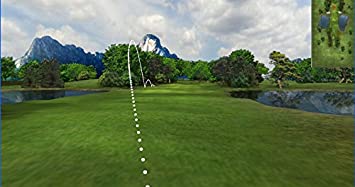 ---
Optoma HD146X
This projector was impressive, offering a lot of features for an affordable price. It offers 3600 lumens and 15,000 hours' worth of life with dual fans to keep it cool. We were disappointed that the machine only supports up to 1080p so you have to give up 4K in order get this model's good points: affordability and all-around durability plus power efficiency and built-in speakers.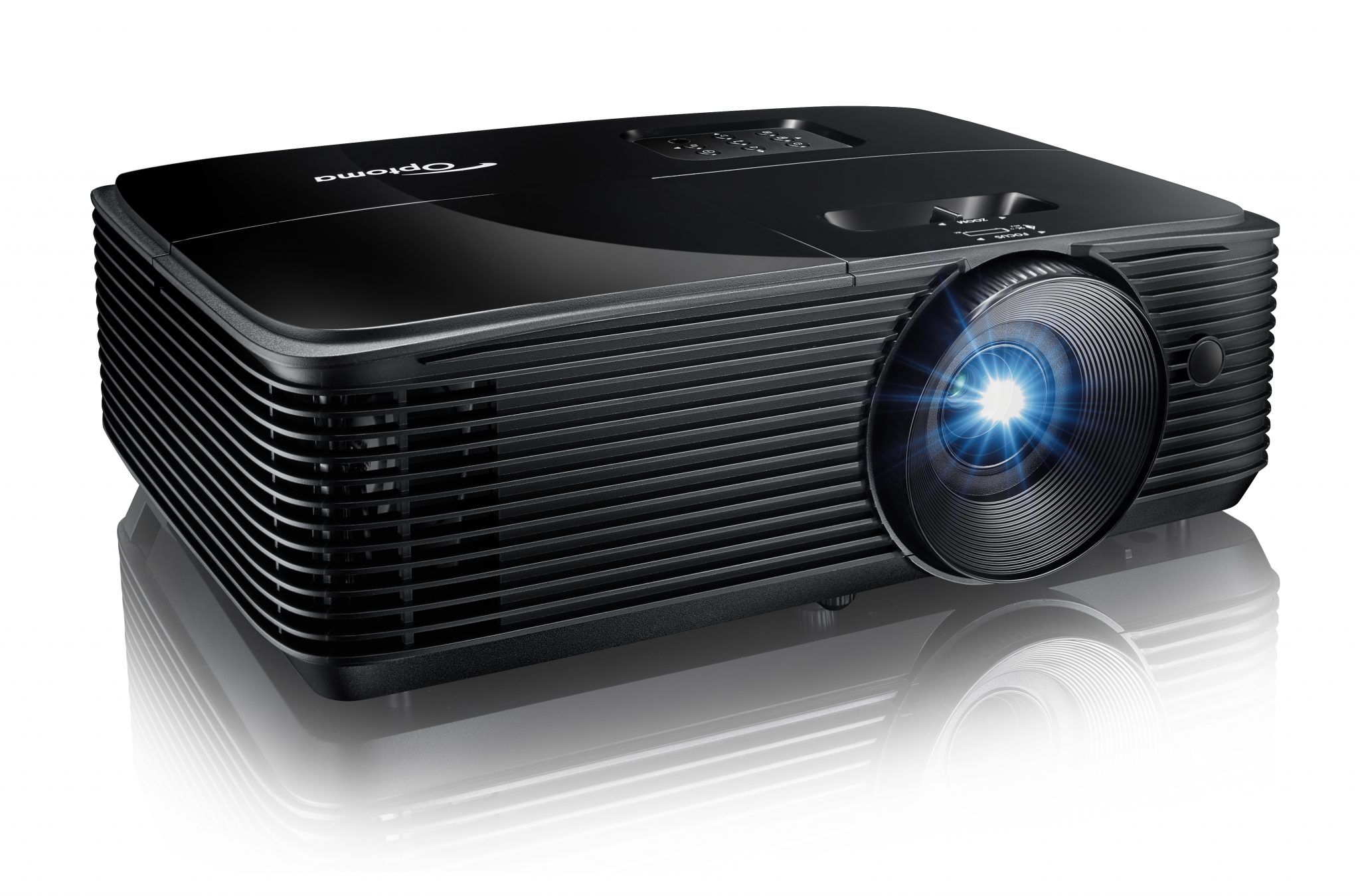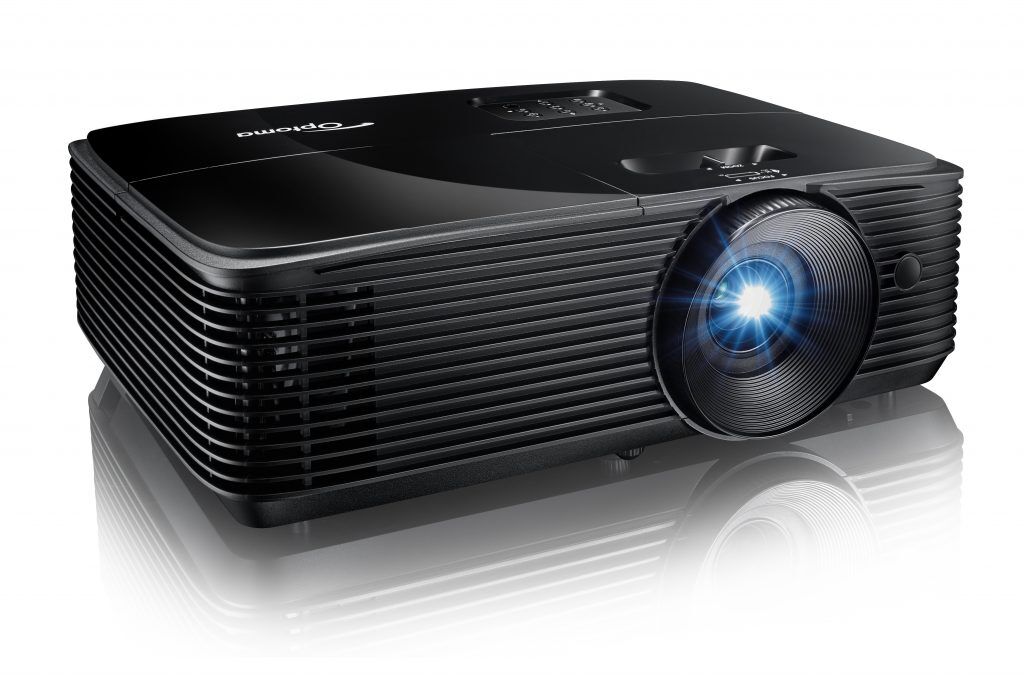 ---
Big Moss High Impact Golf Mat
We found this mat to be a great choice for those looking to deck out their home simulator. It features high impact capabilities, so the club won't bounce off of it and is designed with comfort in mind. We only wish that this was bigger because we had difficulty adjusting our swing sometimes due to lack of room on the smaller surface area.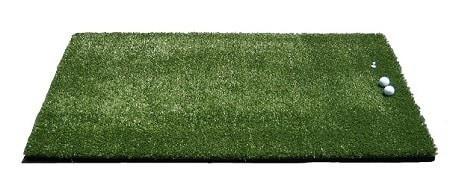 ---
Aoneky Golf Sports Practice Barrier Net
The sky is the limit for this awesome backyard toy. This inexpensive net comes from a less well-known company, but it still performs great. It features knotless mesh construction and rope reinforcement along the perimeter to improve durability in any weather condition you can think of! However, it does not include a frame or anything to mount the net on, so you will need to figure it out.
---
iBUYPOWER Gaming PC Element Mini 9300
As the budget-friendly option on our list, this PC offers a lot of power for its price. However, it only has 8GB RAM and will likely be unable to handle 4K graphic settings in your simulator software. The sleek packaging is worth mentioning as well—it comes with an included computer case that features LED lights!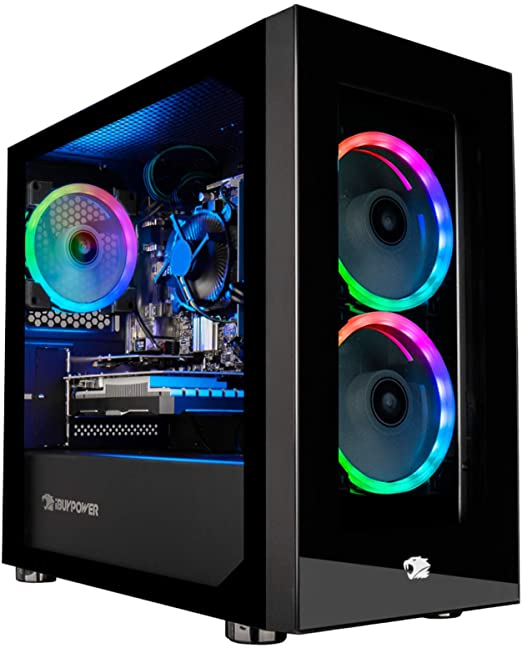 Total Cost
The total cost of a high-end golf simulator is as follows:
---
Conclusion
Now you have 3 choices from high-end to budget and everything in between to build yourself a great home golf simulator. The most important thing to remember is that you will need a space big enough for the simulator, but after that it's really just up to what suits your needs.
A home golf simulator can be one of the best investments in improving your game. If you are thinking about purchasing one of these units, we hope this article has given you all the information you need.
There are a couple of all-in-one best golf simulator packages available in the market if you have the budget and wants to save time. These packages usually includes almost everything you need to starting your golfing journey. And there are golf simulators under $1000 for those on a budget.
Visit our page if you wanna learn more on building you own golf simulator
For more great golf related topics, check out our homepage at totallyengolfed.com.
Happy Golfing!